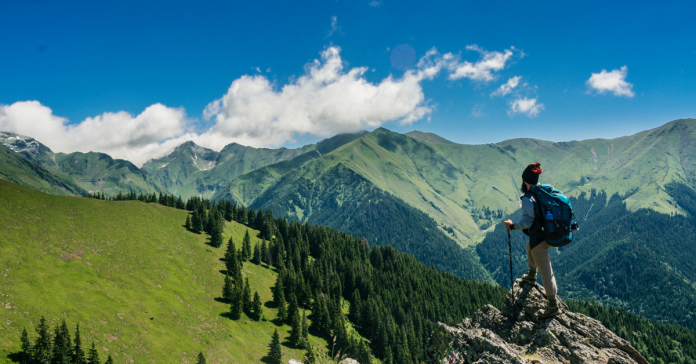 Pakistan is a breathtakingly gorgeous country. The south Asian country's alpine beauty is breathtaking, with 108 peaks above 7,000 metres, including K2. Pakistan is a fantastic spot for a unique trip, with vibrant cities like Islamabad and Lahore as well as picturesque valleys in the north.
It can be tough to choose from the many attractions in this beautiful country, so have a look at our recommendations. Here are ten of Pakistan's most beautiful and interesting places to visit.
Skardu
Skardu offers it all: turquoise waters, high mountains, lovely lakes, and generous people. Spend a day or two touring the lovely Kachhura Village, Shangri-la Resort, and Katpana village's sand dunes.
Watch the dawn and sunset above the Indus River for a once-in-a-lifetime experience. Visit the 600-year-old Kharpocho Fort to learn about the area's history.
Skardu Bazaar is a must-see for shopping and dining. You'll find some great local presents for your friends and family back home in this section.
Trekking over the glaciers to the basecamps of some of the world's highest mountains, including K2, is a must for trekkers.
A trip to the bizarre Deosai National Park and Satpara Lake is a must-do on your vacation.
Islamabad
The charming city of Islamabad, Pakistan's capital, is a great spot to relax and view the attractions. The city is lush with greenery, with magnificent roads and highways, as well as a clean, tranquil, and serene atmosphere.
You will love visiting the city, which is modestly inhabited. Famous tourist attractions include the Pakistan Monument, Lok Virsa Museum, and Faisal Mosque.
Alternatively, you can simply hike the Margalla Hills' scenic and densely forested hiking routes before driving to Monal at the summit. From up here, you'll have a spectacular view over Islamabad and the surrounding environs. It's an ideal location for taking Instagram photos.
For the foodie, Islamabad boasts a plethora of possibilities. Islamabad's restaurants cater to a wide range of tastes, including continental and Chinese food, as well as Pakistani, American, English, and Italian cuisine.
The gorgeous Lake View Park and Shakarparian, as well as the little but lovely Saidpur Village, are irresistible to most visitors.
Centaurus Mall and Safa Gold Mall are two of Islamabad's best shopping destinations.
Kalasha Valley
Chitral is nestled between the Hindu Kush mountain range. The Kalash tribe, an indigenous and unique people, lives in these magnificent valleys.
The area's mesmerising beauty, the meadows, and the unique architecture of the residences make this a worthwhile destination to visit.
Among the Kalasha Valleys, Bamburet is the most well-known. However, if you want to learn more about the Kalasha culture, visit Rumboor and Birir.
The liberal Kalash people are thought to be descended from Alexander the Great's armies. If you're travelling in May, don't miss the annual Chilam Joshi feast.
Hunza
It's no secret that the people of Hunza are liberal, friendly, and welcoming. Hunza, located in the Karakoram Mountain Range, is home to a number of vibrant and beautiful communities.
Orchards, glaciers, a river, wooden bridges, and meadows surrounded by craggy, snow-capped mountains are just a few of the sights.
Duikar, a little settlement perched above the valley, offers a captivating sunset. From the tops of the Altit and Baltit forts, take in the breathtaking views. Alternatively, simply stroll through Hunza's lovely streets and mingle with the locals.
Many hotels, restaurants, and shops can be found in Karimabad, the valley's primary commercial centre. Before you go, sample some delectable local foods and browse the stores for stunning handicrafts.
Peshwar
Peshawar, located northwest of Islamabad, is a lovely city with a history stretching back to the Mughal Empire in the 17th century. Tourists flock to this city for its historical sites, shopping bazaars, and cuisine.
Simply wander through Peshawar's streets and bazaar, and dine in Namak Mandi on the famed Charsi Tikka. If you like lamb meat, the classic Dum pukht dish is a must-try.
Peshawar's historic charm has been preserved. The Bala Hisar Fort and its fortifications appear to be keeping an eye on the traffic on the famous GT Road. This fort was built in 1562 and served as the royal residence of the Afghan Durrani dynasty.
Peshawar Museum, Buddhist Stupas, Khyber Pass, and Jamrud Fort are among the city's historical sites.
When it comes to shopping, Peshawar offers a wide range of high-end things at low prices. This city has it everything, from famed Afghan carpets in Shuba Chowk to jewels in Namak Mandi to Peshawari Chappals in Jehangir Pura Market (Jahangirpura Bazaar). Shopping fans might also pay a visit to the ancient Qissa Khwani Bazaar.